Our flagship product is the 21st century replacement for old-fashioned radio, featuring more than 30 channels (and we're adding more all the time) of the best music and talk streamed in a multi-media vehicle with with no subscription fees and the music and entertainment never stops.
Full On Streaming's pristine signal is static-free and doesn't disappear when you go through your favorite drive-through food or drink stop.
We've created a unique environment for both the user and the marketer/advertiser desirous of reaching our users.  There's nothing else that captures all the elements to reach and hold an audience like Full On Streaming.
Experience the difference at www.fullonstreaming.com.
Additionally, in the coming months, USA Media Properties will be launching these exciting new products…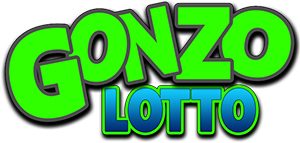 Gonzo Lotto Lottery Software dramatically improves your odds of winning.  Blending scientific analysis of past drawings with cutting-edge algorithms, our predictive approach empowers you to not just play, but win!
Skepticism is understandable but playing is proving!
Former nationally syndicated talk show host Jim Sumpter presents news and opinion from a Constitutionally-based perspective that simply isn't available from traditional, compromised media sources.
Targeted for launch in 2022 at www.jimsumpter.com.